Highlight
Approximately 3-4 minutes*
3 payments of $600

Full-Length Ceremony with 3 cameras

Major Events of the Reception

Highlight Film set to Music

2 videographers

Up to 2 locations
Short Film
Approximately 7-10 minutes*
3 payments of $800

Full-Length Ceremony with 4 cameras

Major Events of the Reception

Short Film with Audio & Music

Audio from Ceremony and/or Toasts

2 videographers

Up to 2 locations
Feature Film
Approximately 12-16 minutes*
 

3 payments of $1000

Full-Length Ceremony with 5 cameras

Major Events of the Reception

Feature Film Love Story

Audio from Ceremony and/or Toasts

 

 3 videographers

Up to 3 locations

Extended Coverage Time
Full-length edit of the Ceremony

Arrival 1-1.5 hour before Ceremony to capture final preparations
Reception coverage through the major events, up to 2 hours.
Online video files that you can view, share and download.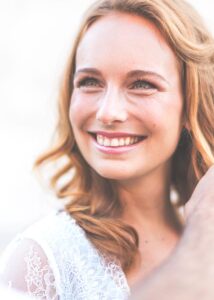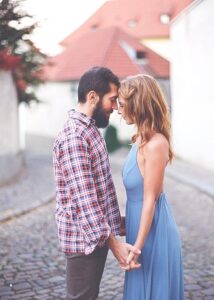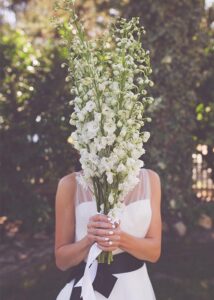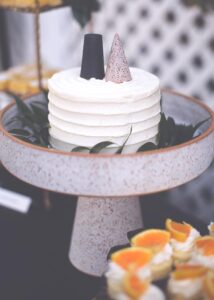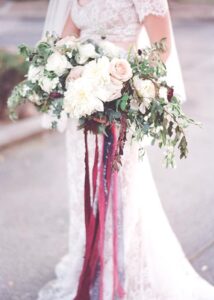 Wedding Video Add-Ons
Love Story Video

– Filmed prior to the wedding day to be shown at your event or included as part of your video, Love Story Films are a great way to introduce each other to your guests and/or viewers.  – $450 (Included in the Feature Film Package)

Save the Date/Announcement Video

– We produce a unique video for you to send out as an announcement. – $450

Memories Slideshow

– Share your memories with your new family and friends with a memories slideshow presentation of your past photos. – $250 for 50 photos, extra photos – $1

Same-day Edit

– Show your Love Story Video along with coverage from the ceremony during your reception. 2-hours of editing time and private space to edit in at the reception location needed before showing. – $450

Additional Team Member and HD Camera

– Additional cameras mean more angles and more friends and family members caught on camera. An additional team member/camera is $250.

Extended coverage

– We normally stay until all the major events of the reception are captured (entrance, toasts, first dance, cake cutting, bouquet/garter toss) and then leave so the party and dancing can continue. If you would like us to stay until the end of the evening, we can, just let us know. – $75/hr

Rehearsal/Dinner Coverage

– Up to 3 hours of coverage. $225

Travel

– Our local service area is the Southern California area.  We are available worldwide. 

Contact us

for a custom travel quote.
Payments
The 1st payment (deposit) is due upon signing the Contract.

The 2nd payment is due 1-week before the wedding.

The final payment is due when the final product is finished and ready to be delivered.

The price of any Add-Ons agreed upon after the initial contract is signed, will be added to the final payment along with any shipping costs.
Find more information on how to make a Payment.
Final Footage
Our videos are delivered as compressed High-Definition .mp4 Video Files that don't degrade over time, and are easy to copy and share. 
Backup: After you receive your video files, we recommend that you immediately copy your files to more than one location. That way, your video is kept in at least 2 different places for backup purposes. We keep your footage for at least 3 months after we deliver it to you. As an added precaution, we can save your final videos for 10 years for an additional fee. This way, if there is a problem (fire, theft, computer crash, etc.) you won't lose your wedding footage.
DVD: Some people would rather give copies of their wedding video to their family/friends on DVD.  We can compress your video down to fit on a disc and author a disc for you for $50.  Each additional disc is $10.
Rentals
Projector- $50

Projector Screen- $25

Speaker/Wireless Microphone- $120
What an amazing video! As mom of the bride, wedding day is so busy that you miss out on "little events" and "special moments" as you race around making sure everything is going as planned.
It was so exciting to see the video and see how much of the day's memories were captured by Dacy. He created such a special keepsake for our family to enjoy (as well as future generations). Dacy was so thorough about capturing every little detail that we could have hoped for. Having a video for our daughter and son-in-law's special day was so important; and we were so grateful that we hired Dacy.
We highly recommend his company. We couldn't have asked for anything more. Our video exceeded our expectations! We will definitely hire Dacy again for the next wedding in the family!